I wanted to share with you one of my very favorite projects. For this past Christmas, I decided to try my hand at some metal stamping. I borrowed the stamps. I picked up a couple of washers and machine keys of some sort. (I think that's what they were called anyway! I'm not really very proficient in hardware lingo. I try to leave the actual building portion of our business to Eric!) I had planned on stamping something and maybe making a keychain or a little trinket for Eric as a Christmas present. But, the truth is, I wasn't altogether sure yet just what I was going to do.
So, I brought everything home and kept staring at it, contemplating what exactly I was going to make out of this miscellaneous stuff I had purchased. With the way I had sat them on the table, it occurred to me that the 2 machine keys I had bought looked like an L when put together and the washer, of course, was an O. And then the idea came to me... to spell out the word love with various metal pieces and make a sculpture of some sort.
I had to go back to the hardware store, of course, and spend about 30 minutes just pulling out drawers and perusing the various pieces they had available. But I managed to find 3 more pieces to use as the V and E. Sort of, anyway. The E was going to take just a little bit of work... But, at least I had what I needed.
Next I got on the phone/email/facebook and asked a few people about soldering the pieces together. Turns out, you can't solder different metals together. Okay. What do I know anyway? :) I was told to try an epoxy. So I went out and bought me some JB Weld. And I got a friend to cut the D-Ring so it would look like an E. Now I was in business...
I finally got the stamps out and began with that task. Easier said than done! I messed up one of the letters, (but managed to hide it under my V, so it was all good). This was a Christmas present and not a product I was going to sell, so I wasn't overly worried about that oopsy. Another of my letters got all crooked and goofy but, like I said, I knew Eric wasn't going to be overly critical so I let it stand. I painted the stainless steel hinge-thingy I had bought for the V with some Annie Sloan Chalk Paint™ so that it wouldn't be quite so shiny. Then I got out my rusty old base, mixed some epoxy together, and started adhering metal. It worked like a charm! And I love the way it turned out. I think Eric does too, which is what really counts after all! :)
Hope you enjoyed reading about my little metal masterpiece. By the way, I'm calling this project Heavy Metal Love in honor of it's recipient, Eric, and his love for heavy metal music. Just seemed appropriate! :)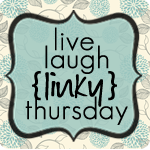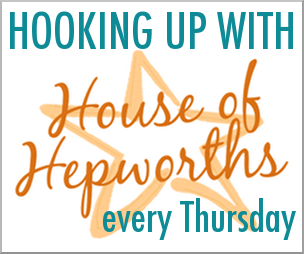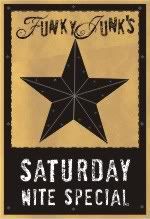 An Oldie But a Goodie Party at Cutesy Crafts